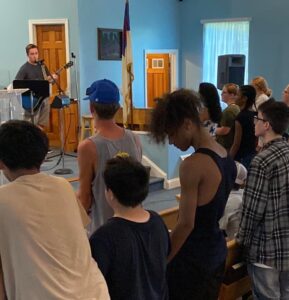 Up Next on September 17th our youth group will participate in an event called "Bstudents Youth Royale." BStudents is a youth group collective where students from all over Baltimore city and county come together for fellowship fun and growing in the Lord. Check out the registration link below for more info and 6-12 grade plan to go with us. Let Austin know if you register.
Our Student Ministry Team is creating some exciting up coming events and our 6th-12th grade meet on Wednesdays 6pm-8pm with a meal, games, and bible study We call this Life Night. Hope to see you there.
Ministry team on Wednesday we are teaching this curriculum called sparks here are some of the documents that you might need to access. The idea is that we have about 25 minutes of bible study and 25 minutes of games for the students each night. In the same way we have to rotate to do a similar thing with the kids seperately.
The Sparks student curriculum
sparks leader guide pdf